Christmas 2017 @YBC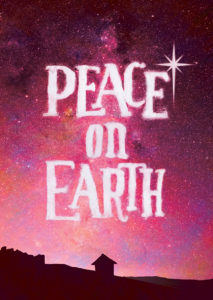 What would you like for Christmas? For plenty of us, a little peace and quiet wouldn't go amiss. In a world where tension and conflict can so often be upon us before we know it, we long for a little rest and tranquillity.
The birth of Jesus was heralded by the angels with "peace on earth and goodwill to all people!" The Bible calls Jesus 'the Prince of Peace' and explains how his life and death brings forgiveness, hope and peace for all those who follow him.
Maybe the key to peace of mind in the long term isn't escaping from the rat race so much as getting to know and follow the one who brings peace.
Want to know more? Join us this Christmas to sing some carols and hear more of the extraordinary good news of the Prince of Peace.
Stechford and Yardley Churches Joint service for Advent  ('Waiting for the light') 
4th December 7.30pm @ Digbeth-in-the-Field Church

Christingle Service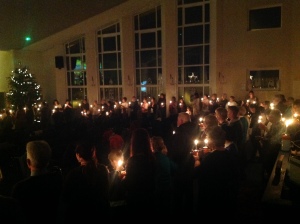 10th December -4pm @YBC
(Including BB and GB Enrolment)
Come and find out what an orange, a candle, some coloured tape and sweets have got to do with Christmas and enjoy the candle-lit beauty as we sing Carols and hear the reason for Christmas.
Stechford and Yardley Churches Open Air Service
16th December – 11:00am Outside Wetherspoons at the Yew Tree, Yardley
Come and sing your heart out as the local churches join together to sing Carols and bring the message of Christmas to the streets of Yardley. Mice pies and hot drinks to follow at St Michaels on Rowlands Road
Carols by candlelight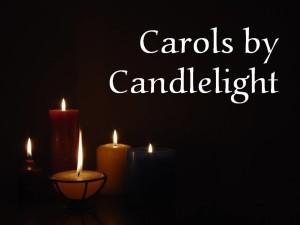 17th December -7:00pm
The traditional candle lit service telling the Christmas story through a series of readings and carols, followed by mince pies and drinks.
24th December -11:30pm @YBC
A fitting start to Christmas Day celebrating the fullness of Christmas.
Christmas Day Family Celebration
25th December -10:00am @YBC
Come and celebrate the joy of Christmas and birth of Jesus. Bring along your Christmas gifts and see how they can tell us of God's love.