The Leadership Team is made up of Deacons who are prayerfully elected by the members of the church and the Pastor. Together the team is responsible for the running and leading of the church both spiritually and practically. As a team they are accountable to the church members meeting.
Pastor
Rev. Peter Everitt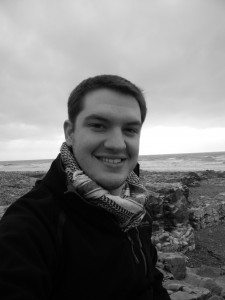 Pete will soon be married to Hannah
He became the minister of Yardley Baptist in May 2012. Before coming to Yardley, he ministered at Pershore Baptist Church as a youth worker and Tabernacle Baptist Church in Penarth in various ministry roles. He has studied at both Birmingham Christian College and South Wales Baptist College.
Pete has a heart for discipleship, church transformation both locally and nationally and committed to seeing the gift of the Spirit being part of the everyday experience of following Jesus.
His preaching centres around the freedom, joy and grace of a personal relationship with Jesus and the call to let God transform us as we respond to him.
He is active within the Baptist Together family involved with the millennials think tank and involved in the Heart of England Baptist Association as part of its minister's conference planning group.
He has recently join the national leadership team of the Fresh Streams Leaders network which exists to equip, inspire, connect, resource and give courage to leaders and leadership teams as we serve our churches and communities.
Pete loves theology, plays the guitar and piano and is and amateur magician. He is also a school governor at the local junior school.
 Deacons
Steve Aylin- Church Secretary
Peter Hodgetts- Pastoral Care
David Aylin- Church Treasurer
Jo Green- Safeguarding
Laura Williams- Worship
Jade Sinnassamy
Danny Sinnassamy
Isobel Easton – Church Facilities
Karry Daly- Church Administrator